Tools of Guarenteed Quality
Published by
S.Tyzack & Sons Ltd, 1957
Used
/
Stiff Paper Covers
/
Quantity Available:
0
Available From More Booksellers
View all copies of this book
About the Book
Bibliographic Details
Title: Tools of Guarenteed Quality
Publisher: S.Tyzack & Sons Ltd
Publication Date: 1957
Binding: Stiff Paper Covers
Illustrator: Black and White Photographs
Book Condition: Very Good
Edition: Autumn 1957 Edition
We're sorry; this book is no longer available. AbeBooks has millions of books. Please enter search terms below to find similar copies.
Description:
Tools, Drills, Saws , Presses, Rivet Sets , Planes, Magnets, Blow Lamps, Plumber's Tools, Pipe Vices , Axes, Carpenters Tools, Hammers, Bolt Croppers, Rawplugs, Joiners Tools , Bricklayers Tools, Plasterers Tools , Squares, Spokeshaves , Stanley Record & Woden Planes, Boxwood Rules, Chisels, Gouges, Grinders, Lathes, Black and Decker ( YES in 1957!), Micrometers , Surface Plates, Etc etc .108pp including 4pp index Excellent Historical value. Size: 8vo - over 7¾" - 9¾". Bookseller Inventory #
AbeBooks offers millions of new, used, rare and out-of-print books, as well as cheap textbooks from thousands of booksellers around the world. Shopping on AbeBooks is easy, safe and 100% secure - search for your book, purchase a copy via our secure checkout and the bookseller ships it straight to you.
Search thousands of booksellers selling millions of new & used books
New & Used Books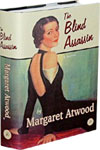 New and used copies of new releases, best sellers and award winners. Save money with our huge selection.AbeBooks Home
Rare & Out of Print Books
From scarce first editions to sought-after signatures, find an array of rare, valuable and highly collectible books.Rare Books
Textbooks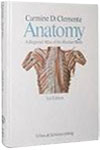 Catch a break with big discounts and fantastic deals on new and used textbooks.Textbooks
More Books to Discover