The Text of the New Testament of Iesus Christ; A defense of the sincere and true translation of the Holy Scriptures into the English tongue: a briefe confutation of all such quarrels and cavils, by divers Papists
Published by
Augustine Mathewes, Hester Ogden, London, 1633
Used
/
Hardcover
/
Quantity Available:
0
From
Bailgate Books Ltd
(Doncaster, NTT, United Kingdom)
Available From More Booksellers
View all copies of this book
About the Book
Bibliographic Details
Title: The Text of the New Testament of Iesus ...
Publisher: Augustine Mathewes, Hester Ogden, London
Publication Date: 1633
Binding: Hardcover
Book Condition: Good
Dust Jacket Condition: No Dust Jacket
Edition: Fourth Edition
We're sorry; this book is no longer available. AbeBooks has millions of books. Please enter search terms below to find similar copies.
Description:
Full title: "The Text of the New Testament of Iesus Christ translated out of the vulgar Latine by the Papists of the traiterous seminarie at Rhemes. With arguments of bookes, chapters, & annotations, pretending to discover the corruptions of divers translations, & to cleare the controversies of these dayes. Whereunto is added the translation out of the original Greeke, commonly used in the Church of England: with a confutation of all such arguments, glosses, and annotations, as conteine manifest impietie, or heresie, treason, & slander, against the Catholike Church of God, and the true teachers thereof; or the translations used in the Church of England. The whole worke perused and enlarged in divers places by the authors owne hand, before his death, with sundrie quotations, and authorities out of Holy Scripture, counsels, Fathers, & historie. By W. Fulke . The 4th edition, wherein are many grosse absurdities corrected; andA defense of the sincere and true translation of the Holy Scriptures into the English tongue : against the manifold cavils, frivolous quarrels, and impudent slanders of Gregorie Martin, one of the readers of popish divinitie in the traiterous Seminarie of Rhemes / By VVilliam Fulke D. in Divinitie, and M. of Pembrooke-Hall in Cambridge. Whereunto is added a briefe confutation of all such quarrels and cavils, as have beene of late uttered by divers Papists in their English pamphlets, against the writings of the said William Fulke."The Rheims New Testament and the Bishops' version in parallel columns, with the Rheims annotations and Fulke's confutations. The Rheims version is translated from the Vulgate chiefly by Gregory Martin; the Bishops' Bible translation was overseen by Matthew Parker. Contemporary leather binding in brown leather with simple blind printed decoration and banded spine.Contents are: frontis. portrait of William Fulke, engraving by William Marshall;(title-page of the Text of the New Testament is missing) Dedication to King Charles by Hester Ogden (daughter of William Fulke); Dedication to Princesse Elizabeth from William Fulke; The Signification or Measuring of Numbers and markers used in the New Testament of the Rhemes Translation; The Explication of Certaine Words in the Rhemish Translation; Quotations from Psalm 118 and St. Augustine; A Catalogue of all such Books as were written by William Fulke; The Preface to the Reader Treating of these Three Points etc (60 sections); The Books of the New Testament, According to the Count of the Catholike Church; The Summe of the New Testament, The Summe of the Foure Gospels;The Gospel According to S. Matthew etc., 912 pages;A Table Directing The Readers To All Contraversies handled in this worke;title-page for a Defense of the Sincere and True Translation etc, 1633; Dedication to Princesse Elizabeth; The Preface Conteining Five Sundrie Abuses etc and Answer, 25 pages; The Arguments of Every Chapter; A Defence of the English Translation of the Bible, 206 pages; A Brief Table to Direct the Reader to Such Places etc; A Brief Conversation of Sundry Cavils and Quarrels uttered by divers Papists in their severall Bookes and Pamphlets, against the writings of William Fulke, 17 pages. Covers are lightly marked and have small holes on external faces, corners are bumped, edges are lightly rubbed and the surface of the leather has hair-line crazing on the joints. End-papers, paste-downs and first title-page are missing. Frontis is heavily creased, stained in upper margin,has ragged edges and previous owners' names and date of 1730 on obverse, previous owner's names, overall darkeneing and ragged edges on first dedicatory page. Sound binding, Water stain on last five pages of the Tables of Controversities, significant marginal loss in the lower corner of the last two leaves of the volume but text is all present, pages are a little darkened and occasional pages have light staining. No dust jacket, as published. Quantity Available: 1. Shipped Weight: 3-4kg. Invent. Bookseller Inventory # 70112010161
Bookseller & Payment Information
Payment Methods
This bookseller accepts the following methods of payment:
Bookseller: Bailgate Books Ltd
Address: Doncaster, NTT, United Kingdom
AbeBooks Bookseller Since: 08 April 2003
Bookseller Rating:

Terms of Sale: Price excludes delivery and handling charges, see shipping terms. We offer significant discounts on delivery when more than one book is ordered for delivery to ths same address. Many of our listed books have one or more images attached to the listing. if you do not see the image that you want, please contact us on (+44) 1777 816723 or info@bailgatebooks.com and we will either add the image to the listing or send it directly to you. Cheques are only accepted in UKú (GBPounds). ... [More Information]
Shipping Terms: UK Orders usually posted within 1 business day. Delivery costs are based on parcels (books plus packaging) weighing up to 2.2 LB, or 1 KG. If your book order is in excess of 1kg or 2.2lb, we will contact you to let you know if there is a required additional delivery charge and its amount. We offer significant savings on shipping when delivering more than one book to the same address. Books sent to addresses other than those from which the payment is made may be sent by airsure/signed for/recorded delivery or additional insurance may be taken out and an extra charge may be made for such orders. Please ensure you notify us if you are asking for books to be delivered to a different person or address that that from which the order is made (drop-shipped). All shipped books will contain a tax invoice (receipt). Where possible, our packaging is made from recycled materials or materials made from sustainable sources. Shipping times are given as estimates only and may be lengthened by delays in the postal service/carrier service or, for non-EU destinations, by delays at customs.
AbeBooks offers millions of new, used, rare and out-of-print books, as well as cheap textbooks from thousands of booksellers around the world. Shopping on AbeBooks is easy, safe and 100% secure - search for your book, purchase a copy via our secure checkout and the bookseller ships it straight to you.
Search thousands of booksellers selling 140 million books
New & Used Books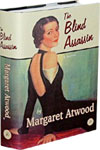 New and used copies of new releases, best sellers and award winners. Save money with our huge selection.AbeBooks Home
Rare & Out of Print Books
From scarce first editions to sought-after signatures, find an array of rare, valuable and highly collectible books.Rare Books
Textbooks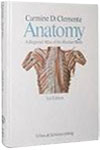 Catch a break with big discounts and fantastic deals on new and used textbooks.Textbooks
More Books to Discover
Portions of this page may be (c) 2006 Muze Inc. Some database content may also be provided by Baker & Taylor Inc. Copyright 1995-2006 Muze Inc. For personal non-commercial use only. All rights reserved. Content for books is owned by Baker & Taylor, Inc. or its licensors and is subject to copyright and all other protections provided by applicable law.

Portions of this page may be Copyright VNU Entertainment Media (UK) Ltd., 2006, Georg Lingenbrink GmbH & Co., Tite Live, S.A or Informazioni Editoriali S.p.A. All rights reserved.