KÉPIS DE RABIOT. Souvenirs de la Saharienne du Haut-Guir au Tafilalet 1928-1932 - Dédicace de l'auteur
Published by
A compte d'auteur, 1936
Used
/
Quantity Available:
0
Available From More Booksellers
View all copies of this book
About the Book
Bibliographic Details
Title: KÉPIS DE RABIOT. Souvenirs de la Saharienne ...
Publisher: A compte d'auteur
Publication Date: 1936
We're sorry; this book is no longer available. AbeBooks has millions of books. Please enter search terms below to find similar copies.
Description:
Broché, couverture illustrée, 18,5cm x 12,5cm, 187pp, préface du Général Huré (Inspecteur Général des Troupes de l'Afrique du Nord). Couverture recto légèrement rongée au bord droit avec petite mouillure très claire au coin supérieur gauche et léger pli au coin supérieur droit, pli au dos, légères salissures à la couverture verso, sinon excellent état. Ecrite "à la gloire des sous-officiers légionnaires, tirailleurs, aviateurs, cavaliers, goumiers, sahariens", "qui préfèrent leur djellaba déguenillée aux plus belles tenues du monde", une autobiographie qui met à la portée du lecteur "l'humble vérité" de ceux qui font "six ou huit mois de colonne par an à se faire rôtir sur les pistes du Tafilalet ou du Trik-Adjir pour ensuite se geler dans les postes de l'Atlas". AVEC ENVOI DE L'AUTEUR à un camarade, daté 11 février 1941. Légion étrangère / French Foreign Legion / Maroc / Algérie / Signé / Signed / Envoi. Bookseller Inventory #
AbeBooks offers millions of new, used, rare and out-of-print books, as well as cheap textbooks from thousands of booksellers around the world. Shopping on AbeBooks is easy, safe and 100% secure - search for your book, purchase a copy via our secure checkout and the bookseller ships it straight to you.
Search thousands of booksellers selling 140 million books
New & Used Books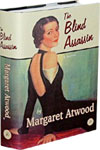 New and used copies of new releases, best sellers and award winners. Save money with our huge selection.AbeBooks Home
Rare & Out of Print Books
From scarce first editions to sought-after signatures, find an array of rare, valuable and highly collectible books.Rare Books
Textbooks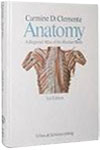 Catch a break with big discounts and fantastic deals on new and used textbooks.Textbooks
More Books to Discover
Portions of this page may be (c) 2006 Muze Inc. Some database content may also be provided by Baker & Taylor Inc. Copyright 1995-2006 Muze Inc. For personal non-commercial use only. All rights reserved. Content for books is owned by Baker & Taylor, Inc. or its licensors and is subject to copyright and all other protections provided by applicable law.

Portions of this page may be Copyright VNU Entertainment Media (UK) Ltd., 2006, Georg Lingenbrink GmbH & Co., Tite Live, S.A or Informazioni Editoriali S.p.A. All rights reserved.