Empisal Knitmaster Operation Manual Mod. 360/260
Used
/
Staple Bound
/
Quantity Available:
0
Available From More Booksellers
View all copies of this book
About the Book
Bibliographic Details
Title: Empisal Knitmaster Operation Manual Mod. 360...
Publisher: Empisal
Binding: Staple Bound
Book Condition: Good
Edition: First Edition
We're sorry; this book is no longer available. AbeBooks has millions of books. Please enter search terms below to find similar copies.
Description:
74 pp illustrated with photos & diagrams throughout, staple bound in paper covers. Staples have pulled through covers and the covers are loose with a few marks & nicks. Sent with Empisal Knitmaster mod. 305 automatic pattern book with colour illustrations, 104 pp rather worn with loose pages. Bookseller Inventory #
AbeBooks offers millions of new, used, rare and out-of-print books, as well as cheap textbooks from thousands of booksellers around the world. Shopping on AbeBooks is easy, safe and 100% secure - search for your book, purchase a copy via our secure checkout and the bookseller ships it straight to you.
Search thousands of booksellers selling 140 million books
New & Used Books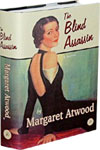 New and used copies of new releases, best sellers and award winners. Save money with our huge selection.AbeBooks Home
Rare & Out of Print Books
From scarce first editions to sought-after signatures, find an array of rare, valuable and highly collectible books.Rare Books
Textbooks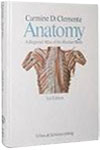 Catch a break with big discounts and fantastic deals on new and used textbooks.Textbooks
More Books to Discover