Shenton Hall, Leicestershire 1810, Antique Print
Published by
Nichols, Leicester, 1810
Used
/
Single sheet thick paper
/
Quantity Available:
0
Available From More Booksellers
View all copies of this book
About the Book
Bibliographic Details
Title: Shenton Hall, Leicestershire 1810, Antique ...
Publisher: Nichols, Leicester
Publication Date: 1810
Binding: Single sheet thick paper
Illustrator: J. Pridden
Book Condition: Very Good
Edition: 1st Edition
We're sorry; this book is no longer available. AbeBooks has millions of books. Please enter search terms below to find similar copies.
Description:
1 pp. This is an original Georgian copperplate engraving of Shenton Hall, Leicestershire. It is sized 100 x 195 mm. It features the uilding itself in the center of the image, with afigure and a horse walking in the foreground. There is also a row of shield emblem designs above this image. This was taken from Nichols History and Antiquities of Leicester, and laid into eighteenth century paper. Buy with confidence, support a genuine Independent Bricks & Mortar Real Bookshop and help to preserve our High streets as interesting places to shop. We are Maynard & Bradley CAMBO & PBFA(now lapsed) members here in Leicester City Centre, UK Illustrator: J. Pridden . Quantity Available: 1. Shipped Weight: Under 500 grams. Category: Genealogy & Local History; England; 19th century; Geography & Maps. Inventory No: 20210. Bookseller Inventory #
AbeBooks offers millions of new, used, rare and out-of-print books, as well as cheap textbooks from thousands of booksellers around the world. Shopping on AbeBooks is easy, safe and 100% secure - search for your book, purchase a copy via our secure checkout and the bookseller ships it straight to you.
Search thousands of booksellers selling millions of new & used books
New & Used Books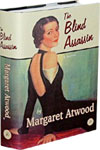 New and used copies of new releases, best sellers and award winners. Save money with our huge selection.AbeBooks Home
Rare & Out of Print Books
From scarce first editions to sought-after signatures, find an array of rare, valuable and highly collectible books.Rare Books
Textbooks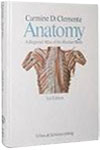 Catch a break with big discounts and fantastic deals on new and used textbooks.Textbooks
More Books to Discover