Shenton Hall, Leicestershire 1810, Antique Print
Published by
Nichols, Leicester, 1810
Used
/
Single sheet thick paper
/
Quantity Available:
0
From
Maynard & Bradley
(Leicester., LEI, United Kingdom)
Available From More Booksellers
View all copies of this book
About the Book
Bibliographic Details
Title: Shenton Hall, Leicestershire 1810, Antique ...
Publisher: Nichols, Leicester
Publication Date: 1810
Binding: Single sheet thick paper
Illustrator: J. Pridden
Book Condition: Very Good
Edition: 1st Edition
We're sorry; this book is no longer available. AbeBooks has millions of books. Please enter search terms below to find similar copies.
Description:
1 pp. This is an original Georgian copperplate engraving of Shenton Hall, Leicestershire. It is sized 100 x 195 mm. It features the uilding itself in the center of the image, with afigure and a horse walking in the foreground. There is also a row of shield emblem designs above this image. This was taken from Nichols History and Antiquities of Leicester, and laid into eighteenth century paper. Buy with confidence, support a genuine Independent Bricks & Mortar Real Bookshop and help to preserve our High streets as interesting places to shop. We are Maynard & Bradley CAMBO & PBFA(now lapsed) members here in Leicester City Centre, UK Illustrator: J. Pridden . Quantity Available: 1. Shipped Weight: Under 500 grams. Category: Genealogy & Local History; England; 19th century; Geography & Maps. Inventory No: 20210. Bookseller Inventory # 20210
Bookseller & Payment Information
Payment Methods
This bookseller accepts the following methods of payment:
Bookseller: Maynard & Bradley
Address: Leicester., LEI, United Kingdom
AbeBooks Bookseller Since: 05 July 2000
Bookseller Rating:

Terms of Sale: Payment by Credit (Visa/MasterCard), or debit card. Debit card preferred as the bank charges are much much less! Postage charged at cost; total price inc. postage and packing mailed before despatch. Goods despatched immediately on receipt of payment. Any item found not to be as described may be returned for a full refund. Conditions of the UK "Sale of Goods Act" apply. Maynard & Bradley 1 Royal Arcade Silver Street, Leicester, LE1 5YW +44 116 253 2712 picture.framing.leicester@gmail.com
Shipping Terms: Orders usually ship within 2 business days. Shipping costs are based on a "standard book" weighing 2.2lb, or 1kg so if your book order is heavy or oversized, we may contact you to let you know extra shipping is required.
Store Description: Medium sized retail shop/gallery in the centre of Leicester. Large stock of Antiquarian and Secondhand Books, Maps, Prints, Pictures & Sporting Memorabilia. We stock a wide selection of prints and offer a bespoke picture framing and conservation service.
AbeBooks offers millions of new, used, rare and out-of-print books, as well as cheap textbooks from thousands of booksellers around the world. Shopping on AbeBooks is easy, safe and 100% secure - search for your book, purchase a copy via our secure checkout and the bookseller ships it straight to you.
Search thousands of booksellers selling 140 million books
New & Used Books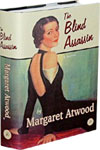 New and used copies of new releases, best sellers and award winners. Save money with our huge selection.AbeBooks Home
Rare & Out of Print Books
From scarce first editions to sought-after signatures, find an array of rare, valuable and highly collectible books.Rare Books
Textbooks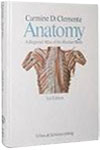 Catch a break with big discounts and fantastic deals on new and used textbooks.Textbooks
More Books to Discover
Portions of this page may be (c) 2006 Muze Inc. Some database content may also be provided by Baker & Taylor Inc. Copyright 1995-2006 Muze Inc. For personal non-commercial use only. All rights reserved. Content for books is owned by Baker & Taylor, Inc. or its licensors and is subject to copyright and all other protections provided by applicable law.

Portions of this page may be Copyright VNU Entertainment Media (UK) Ltd., 2006, Georg Lingenbrink GmbH & Co., Tite Live, S.A or Informazioni Editoriali S.p.A. All rights reserved.