Abbé Mouret's Transgression. Edited with an Introduction by Ernest Alfred Vizetelly.
Published by
Chatto & Windus., 1900
Used
/
Hardcover
/
Quantity Available:
0
Available From More Booksellers
View all copies of this book
About the Book
Bibliographic Details
Title: Abbé Mouret's Transgression. Edited with an ...
Publisher: Chatto & Windus.
Publication Date: 1900
Binding: Hardcover
Book Condition: Good
We're sorry; this book is no longer available. AbeBooks has millions of books. Please enter search terms below to find similar copies.
Description:
0 Blue cloth boards with multi-coloured decorations to upper board and spine. 32 pages of advertisments. La Faute de l'Abbé Mouret (1875) is the fifth novel in Emile Zola's twenty-volume series Les Rougon-Macquart . Viciously anticlerical in tone, it follows on from the horrific events at the end of La Conquête de Plassans, focussing this time on a remote Provençal backwater village. ; Rougon-Macquart No. 5; 305 pages; Translation of La faute de l'abbé Mouret. Binding is Hardcover. 8vo; 305 pages; 1. Bookseller Inventory #
AbeBooks offers millions of new, used, rare and out-of-print books, as well as cheap textbooks from thousands of booksellers around the world. Shopping on AbeBooks is easy, safe and 100% secure - search for your book, purchase a copy via our secure checkout and the bookseller ships it straight to you.
Search thousands of booksellers selling 140 million books
New & Used Books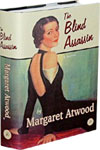 New and used copies of new releases, best sellers and award winners. Save money with our huge selection.AbeBooks Home
Rare & Out of Print Books
From scarce first editions to sought-after signatures, find an array of rare, valuable and highly collectible books.Rare Books
Textbooks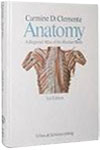 Catch a break with big discounts and fantastic deals on new and used textbooks.Textbooks
More Books to Discover
Portions of this page may be (c) 2006 Muze Inc. Some database content may also be provided by Baker & Taylor Inc. Copyright 1995-2006 Muze Inc. For personal non-commercial use only. All rights reserved. Content for books is owned by Baker & Taylor, Inc. or its licensors and is subject to copyright and all other protections provided by applicable law.

Portions of this page may be Copyright VNU Entertainment Media (UK) Ltd., 2006, Georg Lingenbrink GmbH & Co., Tite Live, S.A or Informazioni Editoriali S.p.A. All rights reserved.