History of Our Own Times : Sociology, Politics, Science
Published by
New Untiversity Society, Edinburgh, 1950
From
Lausitzer Buchversand
(Drochow, D, Germany)
Quantity Available:

1
o.J. ca. 1950. 307 Seiten. Kunstledereinband ohne OU. Sprache: Englisch, allg. guter Zustand, stark gebäunt, Schnitt stark fleckig, Raucherexemplar? "History of Our Own Times : Sociology, Politics, Science" ist eine Betrachtung der geschichtlichen Ereignissen nach dem ersten Weltkrieg. Im Zentrum der Betrachtungen stehen die starken Umwälzungen in den 20-30 Jahren, sowohl gesellschaftlich, wirtschaftlich, wiischenschaftlich und politisch. "THE Great War strained European civilisation almost, but not quite, to the breaking-point. It revealed the immense strength and recuperative power of our social structure. Not only was the prodigious loss of life - ten millions killed in the fighting, perhaps seven millions not born owing to the absence of the husbands, and more than ten millions cut off by the world-wide epidemic of influenza in 1918- rapidly made good, but the colossal destruction of wealth was repaired in a few years, and the stimulus given to industrial technology by the temporary shortage has actually produced a glut of many commodities. Some may even doubt whether the punishment for that stupendous act of folly was enough to deter mankind from ever repeating it. One loss, however, has not been and cannot be replaced. The War Debts cannot be repaid. Some of the belligerents have repudiated their obligations by inflation ; others, like ourselves, are content to pay the interest by confiscating half the incomes of the rich, including sums lent to the government. Inter-allied loans are bad debts. It would (happily, we may say) not be easy to finance another war. Politically, the consequences have been more startling. Hereditary monarchy has disappeared, except in a few countries, chiefly in the north-west of Europe, where the crown is a social rather than a political institution. But the change has not brought emancipation. On the contrary, the little finger of the new dictators is thicker than the loins of the old sovereigns. No Tsar, Sultan, or Kaiser ever wielded such Eower as Stalin, Mustapha Kemal, or Hitler. The ease with which berty and democracy have been overthrown over the greater part of Europe is enough to make a Gladstonian liberal turn in his grave. The cause of this amazing abandonment of nineteenth-century ideals cannot be found without a glance at the one country in which the social order did not survive the strain but was tom up by the roots. Russia is not part of Europe. It is a half-Asiatic power, with a veneer of western civilisation imposed on a primitive peasantry. Ruthless oppression has been the rule in Russia ever since Ivan the Terrible and Peter the Great, and earlier during the horrible blight of Mongol domination, which nipped Slavonic civilisation in the bud. The war wholly destroyed the power of the government, which after much civil strife was captured by a capable camarilla of communist doctrinaires, who attempted by terrorism to carry out the Marxian prograimne in its entirety. There was enough sympathy with revolution in all industrial countries to make the fear of a ruinous class-war very acute. The genesis of fascism and nazism must be explained mainly by fear of a social revolution on the Russian model, ." aus der Einleitung Inhalt (Auswahl): Introduction by W. R. Inge, D.D., K.C.V.O. v The Century of Hope Deferred by W. E. Salt, M.A., B.Com., PEAKS AND DEPRESSIONS OF ECONOMIC UPHEAVAL by E. J. Propert, M.A.-The March towards Prosperity-The First Danger Signals Appear -The Vain Hope of "Making Germany Pay", Depression : The Black Wave rolls round the World- 1931 : The Edge of the Precipice- The Alarm Sounded at Westminster- The Conference where No One Gave Way- The Hatching of the " Blue Eagle"; EXPERIMENTS IN ADAPTATION : REVOLUTION AND REFORM by W. E. Salt, M.A., B.Com., : Italy : The Subject of a Great Ambition- Germany's Claims to the World's Sympathy- France : A Power absorbed in Self-Protection- The Tangled Skein in Central Europe - Russia's Mighty . 1800 Gramm. Bookseller Inventory # 592130645
---
Bibliographic Details
Title: History of Our Own Times : Sociology, ...
Publisher: New Untiversity Society, Edinburgh
Publication Date: 1950
Binding: Hardcover
Book Type: Buch
Payment Methods
Payment Methods Accepted by Seller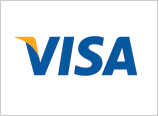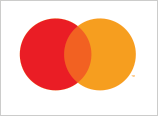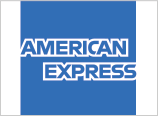 Check
Cash
PayPal
Invoice
Bank/Wire Transfer
---
AbeBooks Seller Since 10 April 2015
Seller Rating

---
Terms of Sale:
Geschäftsbedingungen
für den Lausitzer Buchversand , Inhaberin. Cathleen Ryll ,Hauptstr.4b, 01994 Drochow, Telefon 035754/985915 ,Fax 032122795565
E-Mail: Cathleen_Ryll@web.de, Ust-IdNr. DE138928286
www.lausitzer-buchversand.de
Allgemeine Geschäfts- und Lieferbedingungen
Allgemeines - Geltungsbereich

Vertragsschluß

Eigentumsvorbehalt

Vergütung

Gefahrübergang

Gewährleistung

Haftungsbeschränkungen und -freistellung

Datenschutz

Widerrufsbelehrung

Schlußbestimmungen

Allgemeines...
[
More Information
]
Shipping Terms:
Die Versandkostenpauschalen basieren auf Sendungen mit einem durchschnittlichen Gewicht. Falls das von Ihnen bestellte Buch besonders schwer oder sperrig sein sollte, werden wir Sie informieren, falls zusätzliche Versandkosten anfallen.
Store Description: Ust-Id-Nr.: DE 138928286 Unsere AGB: http://www.lausitzer-buchversand.de/Unsere-AGB:_:3.html?MODsid=runt8qblvd334ja9352ph0m8v7 Widerrufsrecht:http://www.lausitzer-buchversand.de/Widerrufsrecht:_:9.html Muster-Widerrufsformular: http://www.lausitzer-buchversand.de/Muster-Widerrufsformular:_:10.html