Unfeathered Bird
Published by
University Press Group Ltd Nov 2012, 2012
From
Agrios-Buch
(Bergisch Gladbach, Germany)
Quantity Available:

1
Neuware - There is more to a bird than simply feathers. And just because birds evolved from a single flying ancestor doesn't mean they are structurally all the same. With over 300 stunning drawings depicting 200 species, The Unfeathered Bird is a richly illustrated book on bird anatomy that offers refreshingly original insights into what goes on beneath the feathered surface. Each exquisite drawing is made from an actual specimen and reproduced in sumptuous large format. The birds are shown in lifelike positions and engaged in behavior typical of the species. Jargon-free and easily accessible to any reader, the lively text relates birds' anatomy to their lifestyle and evolution. A landmark in popular bird books, The Unfeathered Bird is a must for anyone who appreciates birds or bird art. Englisch. Bookseller Inventory # 9780691151342
About this title:
Synopsis:
There is more to a bird than simply feathers. And just because birds evolved from a single flying ancestor doesn't mean they are structurally all the same. With over 385 stunning drawings depicting 200 species, The Unfeathered Bird is a richly illustrated book on bird anatomy that offers refreshingly original insights into what goes on beneath the feathered surface. Each exquisite drawing is made from an actual specimen and reproduced in sumptuous large format. The birds are shown in lifelike positions and engaged in behavior typical of the species: an underwater view of the skeleton of a swimming loon, the musculature of a porpoising penguin, and an unfeathered sparrowhawk plucking its prey. Jargon-free and easily accessible to any reader, the lively text relates birds' anatomy to their lifestyle and evolution, examining such questions as why penguins are bigger than auks, whether harrier hawks really have double-jointed legs, and the difference between wing claws and wing spurs. A landmark in popular bird books, The Unfeathered Bird is a must for anyone who appreciates birds or bird art.


A unique book that bridges art, science, and history


Over 385 beautiful drawings, artistically arranged in a sumptuous large-format book


Accessible, jargon-free text--the only book on bird anatomy aimed at the general reader


Drawings and text all based on actual bird specimens


Includes most anatomically distinct bird groups


Many species never illustrated before


Review: Third Place for the 2013 BB/BTO Best Bird Book of the Year, British Birds and the British Trust for Ornithology
Honorable Mention for the 2013 PROSE Award in Biological Sciences, Association of American Publishers

"Unsettling and irresistible. . . . [The birds] are drawn and described in the text, with great skill and attention to the details--of their structure, their evolution and their lives--and with a slightly wicked sense of humor that appears often enough to lift the book beyond another compendium of bird life. . . . This is a coffee-table book, and compelling images are enough to sell such a volume, but The Unfeathered Bird delivers on the other promise of such books, not always fulfilled, that there should be something to read. . . . [I]f you love the natural world for its astonishments, for something as obvious but thrilling as the huge variety of shapes that birds and their parts have evolved, then The Unfeathered Bird won't disappoint." --James Gorman, New York Times

"Van Grouw's focus on the skeleton rather than on external appearance gives the book a special power. Van Grouw's book was 25 years in the making: surprisingly quick, considering the work involved. An international list of friends, colleagues, farmers, conservationists--and the occasional taxidermist--donated dead birds for her (and her taxidermist husband) to pluck, skin and boil down to their skeletons. And draw--exquisitely." --Alison Abbott, Nature

"Although her detailed drawings of bones, skeletons, muscles, and other internal tissues would not be out of place in a treatise on avian anatomy, van Grouw intends them to reveal how birds' 'appearance, posture, and behavior influence, and are influenced by, their internal structure.'" --Science

"I cannot recommend The Unfeathered Bird highly enough--it's sumptuous and wonderful and should be obtained by anyone interested in birds, in anatomy, or in zoological art." --Darren Naish, Scientific American

" The Unfeathered Bird is a treasure trove of 585 stunning anatomical drawings of 200 bird species in various states of undress. [Van Grouw] offers beautiful, enlightening illustrations of musculature and details of eyes, orbits, bills, ears, feet, skulls, wings, tongues, bones. Her drawings would be sufficient by themselves, but Ms. Von Grouw has also provided a thorough, accurate, and accessible text which further explains anatomical details and evolutionary relationships. There is nothing in the literature of birds or bird art that is anything like The Unfeathered Bird. Anyone who loves birds and bird art will want this volume." --Wayne Mones, Audubon Magazine web site

"The 300+ drawings--of skinned birds, their muscular and skeletal anatomy exposed in lifelike poses--are extraordinary, a sort of 2-D bird 'Body Worlds.'. . . [The text is] lucid, colloquial, packed with information, and leavened with humor, it brings a grasp of bird evolution and adaptation within any reader's reach. . . . A magnificent--and accessible--monograph on biodiversity." --Annie Gottlieb, Scientist

"This fusion of art and science is a fascinating coffee table book that boosts that genre to another level. It invites you to browse but then catches your interest and when I intended to look through it as if waiting for the coffee to arrive I found myself slowing up to read about how the environmental niche needs skeletal variation and what makes for diving and what merely submerging. Pre-DNA taxonomy has relied on skeletal differences to reveal the phylogenetic tree so this look beneath the skin is not mere curiosity but science with a capital 'S'. On the other hand there is a beauty on the form. I've always loved scientific drawings whether of birds or botanical specimens as there is not just science in their accuracy but beauty too." --Bo Beolens, Fatbirder

"This coffee-table book would make a good gift for someone with an interest in bird or anatomy art." --Ian Paulsen, Birdbooker Report

"Gives us genuinely new insights into the behaviour of living species." --Stephen Moss, Guardian

"Katrina van Grouw's new book The Unfeathered Bird from Princeton University Press is likely to be one of the most desired books on gift lists this holiday season. This exquisitely illustrated study of bird anatomy is captivating in both its insight and its originality of illustration from the very first page." --John Riutta, Well-Read Naturalist

"[H]ere is a book with a wide appeal, a book which deserves to be studied by birders with a scientific and/or artistic bent, ornithologists, bird artists, bird photographers, biologists, natural historians, and artists of all persuasions. The author states that the original intention was a book aimed at artists and it was only during the early stages that she realized it could have wider appeal. In my opinion it was a realization which has come to fruition in a beautifully crafted, scholarly and ultimately fine book . . ." --Phil Slade, Another Bird Blog

"Haunting, stunning, a schooling for any other scientific illustrator out there. Illustrations that go beneath the feathered surface of birds and explore how their internal anatomy functions in different settings--one impressively underwater--is a scientific feat in itself. Truly challenges the idea that art is separate from scientific inquiry." --Discover Magazine

"I challenge any reader to walk away from this book without being blown away by the remarkable and diverse nature of birds. Just when you think you have seen every trick Avian Anatomy has to throw at you, you turn the page and are greeted by the windpipe of Phonygammus keraudrenii (the Trumpet Manucode) or the tongue of Picus viridis (the Green Woodpecker)." --Samuel Barnett, Palaeosam's Blog

"Turning each page [is] an adventure. Particularly welcome is the large size with which many images are so boldly presented. . . . It's early in the year, but I doubt if 2013 will see a book published that is more interesting or fascinating or better done than Ms. van Grouw's. It is $49.95, worth every penny, a world-wide birding expedition like no other." --Jim Williams, WingNut, Minneapolis Star Tribune

"A work of passion. . . . [Katrina van Grouw] has used her experience in ornithology and taxidermy to draw, over the course of her career, 385 beautiful illustrations of birds--all, as the book's title suggests, without their feathers. Her work shows the skeletal and muscular systems of 200 different species, from ostriches to hummingbirds, parrots to penguins, in life-like poses." --Megan Gambino, Smithsonian Magazine

"Part of the strength of this anatomical extravaganza is its breadth, spanning the entire range of birds from primping parrots to posturing penguins, all in lifelike poses. Every image is arresting, but several--like the great cormorant, grey heron and rook--are so vibrant that they seem to fly off the page." --Tim Birkhead, BBC Wildlife Magazine

"[A] remarkable blend of science and art, informative and factual but at the same time an expression of the beauty and wonder of life." --Andy Stoddart

"Katrina van Grouw's book The Unfeathered Bird is a unique wonder that has joined the bird book firmament and as soon as I saw it I recognized it to be a monumental achievement." --Ceri Levy, Caught by the River

"If you are a birder with an interest in how birds do what they do, this is an excellent book. . . . This would also make a great gift for a birding friend who seems to have every bird book in print." --Penny Miller, A Charm of Finches blog

"While it's tempting to say that The Unfeathered Bird reduces birding to its bare bones, and, indeed it is full of detailed drawings of the skeletal structures of birds as well as the musculature and other layers normally obscured by feathers, van Grouw does not give us just a bare bones look at birds. She fleshes out and feathers a wide variety of bird species with rich detail of their behavior, anatomy, and evolutionary adaptations." --Brad Sylvester, Examiner

"Van Grouw's text describing what she's showing in the artwork is equally wonderful and enlightening. The Unfeathered Bird reveals things about birds that you may never have imagined, like the coiled wind-pipe of the Trumpet Manucode. Amazing!" --Robert Mortensen, Birding is Fun!

"An illuminating and meticulously illustrated look at the brilliance of birds at the intersection of art, science and history, covering such intricate mysteries as how the ostrich lost two of its four toes and why the vulture diverged into radically different Old World and New World varieties. . . . Meticulously researched, gloriously illustrated, and absorbingly narrated, The Unfeathered Bird lives at the heart of that timeless temple where art and science meet to enrich one another with 'systematic wonder.'" --Maria Popova, Brain Pickings

"This is a book that everyone interested in birds should own and in particular, every bird painter, sculptor, and carver should be required to have this book and study it well. Overall the level of detail in the text is well matched with the artwork resulting in a comprehensive whole that I think meets the authors goal of making this book a well done 'convergence of art and science; accessibility and erudition; old and new--without compromise and without apology.'" --John Carlson, Prairie Ice

" The Unfeathered Bird is visually arresting and utterly unique. But I had been expecting that. What really surprised me is how much I loved reading it. It's fascinating, relevant, and will deepen your appreciation for these amazing creatures." --Grant McCreary, Birder's Library

"A one-of-a-kind book. . . . This book is like a marriage of a technical ornithology book and an artist's portfolio but even better because the text reads in an entertaining fashion for anyone that is interested in birds." --Eva Matthews, Flying Mullet

"In a world where traditional science illustration is dying and being replaced by digital and other technologies, it's nice to see someone who has not succumbed--who still uses pencils and paintbrushes to create illustrations that are not only informative, but rise to the level of fine art. . . . The Unfeathered Bird deserves its place in the center of the coffee table: not only a must-have for the libraries of science artists, but as a classic for all lovers of natural history." --Christopher Sloan, Science Visualization

"Van Grouw's lifelong experience as fine artist and as a bird curator at the Natural History Museum, taxidermist and ringer have stood her in good stead in creating this hybrid marvel of history, art and ornithology. It is also readable, rather than filled with off-putting scientific terminology. . . . This acts as both a fine reference and an expert artist's portfolio. It is an original work by a prodigiously talented bird artist. . . . It deserves to be widely admired." --David Callahan, Birdwatch

"This magnificent volume will not only delight your eyes, it will change the way you see the natural world." --Bruce Fellman, Naturalist's Journal, Standard-Times

"A text spiked with quirky humour and replete with arcane bird lore and nuggets of natural history. . . . Monumentally impressive, 25 years in the making, The Unfeathered Bird is simply superb." --Adrian Barnett, New Scientist

"[A] seductive guide to birds and their bodies." --Rob Innes, Cage & Aviary Birds

"Remarkable, beautiful, unexpected, and you will never almost certainly have seen anything like it before. I've been fascinated by birds for most of my life, but after reading The Unfeathered Bird I'm looking at them in a slightly different way, seeing more than I did before, and I'm pretty sure that anyone--birder or non-birder--will react in much the same way. So get one for a friend too . . ." --Charlie Moores, Talking Naturally

"The book is a precious thing that any fan of birds, especially scientists, really needs to have a hard copy of. While it claims not to be an anatomy text, its illustrations provide ample opportunities to use it for that purpose. But really the point of owning all 287-plus pages is to bask in the warmth of true, pure appreciation for classic ornithology, which I found infectious. It is a book by and for bird lovers, but also for those that find the interface of art and science to be fascinating." --John Hutchinson, What's in John's Freezer

"[A] rewarding read, giving you a unique perspective on species that you thought you knew well." --Matt Merritt, Birdwatching Magazine

" The Unfeathered Bird makes for a solid addition to a birder's library as well as an attractive coffee table centerpiece. Unlike the photo mosaics that frequently inhabit such furniture, van Grouw's work may spark more than passing conversation as your guests explore the inner world of birds." --Steve Shultz, Carolina Bird Club Newsletter

"A world of skeletal pleasure." --Donna Schulman, ABA Blog

"[Van Grouw] appraised her subjects through trained, perceptive eyes, subjected them to the workings of a selective, imaginative brain, and then let her interpretations flow out through her pencil. The results are minor miracles: A Great Spotted Woodpecker, skinless and featherless except for its long tail, braces against a tree trunk. A European Robin, with worm but sans skin, crouches on the handle of a spade. A skeletal European Nightjar hawks insects in mid-air. Each is an avian Lazarus, returned to life after consignment to the specimen drawer." --BirdWatching Magazine

"Superb. . . . Ranging from ratites to tanagers, van Grouw's illustrations and accompanying explanations cut through the usual scientific jargon common to anatomy books and make the form and function of her subjects' bodies easily intelligible." --John Riutta, Bird Watcher's Digest

"All in all, this is a fascinating book, with masses of detailed description of birds' structure, and the author relates this to their function and ultimately ecology." --David Parkin, British Birds

"The illustrations are the undoubted highlight of the book, but the text is not to be overlooked. It is fluently written and I think happily achieves its aim of being accessible to the general reader. . . . [T]his is overall an impressive book. It is also unusual, deeply individual and probably best enjoyed on its own terms--there is, after all, nothing else quite like it around." --Joanne Cooper, Ibis

"I cannot help but draw some comparison with Leonardo da Vinci when it c...
"About this title" may belong to another edition of this title.
---
Bibliographic Details
Title: Unfeathered Bird
Publisher: University Press Group Ltd Nov 2012
Publication Date: 2012
Binding: Buch
Book Condition: Neu
Payment Methods
Payment Methods Accepted by Seller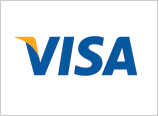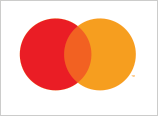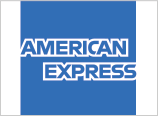 Check
PayPal
Invoice
Bank/Wire Transfer
---
Seller Agrios-Buch
Address:
Bergisch Gladbach, Germany
AbeBooks Seller Since 11 January 2012
Seller Rating

---
Terms of Sale:
Allgemeine Geschäftsbedingungen (abebooks.de)
der Firma Agrios Buch- und Medienversand UG e.K. ,Geschäftsführer Ludwig Meier, De-Gasperi-Str. 8, 51469 Bergisch Gladbach nachstehend als Verkäufer bezeichnet.
§ 1 Allgemeines, Begriffsbestimmungen
(1) Der Verkäufer bietet unter dem Nutzernamen Agrios Buch unter der Plattform abebooks.de insbesondere Bücher an. Die folgenden Allgemeinen Geschäftsbedingungen (AGB) gelten für die Geschäftsbeziehung zwischen dem Verkäufer und dem Kunden in ihrer zum Ze...
[
More Information
]
Shipping Terms:
Der Versand ins Ausland findet IMMER mit DHL statt. Auch nach Österreich verschicken wir nur mit DHL! Daher Standardversand == Luftpost!