Simon and Schuster 75th Anniversary Vintage Crossword Treasury
Published by
Fireside/Simon & Schuster, Old Tappan, New Jersey, U.S.A., 1999
Used
Condition As New
Spiral Bound
From
Friends of the Lubbock Public Library
(Lubbock, TX, U.S.A.)
Quantity Available:

1
Not ex-library. Unmarked and in excellent condition with exception that the bottom of the binding wire spiral is bent - approximately the bottom 2 inches. Most likely it was dropped and then stepped on. Size: 4to - over 9¾" - 12" tall. Bookseller Inventory # 025440
About this title:
Synopsis:
A COLLECTION OF 75 CLASSICS FROM 1924 TO 1950, FROM THE ORIGINAL CROSSWORD PUBLISHER.
Excerpt. © Reprinted by permission. All rights reserved.:
The Cross Word Puzzle
BY NEWMAN LEVY
From F.P.A.'s "Conning Tower" in The New York World
For many years we've lived as man and wife,
As happy now as on the day we wed.
"We're more like sweethearts," I have always said
No cloud has dimmed the sunshine of our life,
Though now and then I'll seize a rolling pin
And playfully I'll clout her on the dome
Just to preserve domestic discipline
And demonstrate who's master in our home
. At times she'll hurl with well-directed aim
A platter or an iron at my bean.
These slight attentions keep romances green
And keep alive the hymeneal flame.
On Sunday, when the evening lamp is lit
And peace and calm contentment fill our house,
With pipe and well-loved book at ease I sit,
And at my side, in earnest thought, my spouse,
Then fade the cares and troubles of the day;
With Conrad and Lord Jim I sail the sea,
When suddenly I hear my wife's voice say,
"What word for 'female child' begins with G?"
"The word is 'Girl'," I growl. Again I try
To catch the shattered magic of my tale.
I find my place. Again with Jim I sail
Upon the tropic sea. My wife says, "My,
What pronoun in three letters starts with Y?"
Calmly I rise and search about the place
To find a weapon of sufficient weight.
Aha! Upon our wall an ancient mace,
Studded with knobs of steel. The very thing.
I seize it, and with easy, graceful swing
Wallop my darling wife upon the pate,
The sconce or bean, or dome, or what you will.
Silent she tumbles headlong in the grate.
I take my book and leisurely resume
My tale, and peace and quiet fill the room.
How to Solve a Cross Word Puzzle
There are two essential points that must be remembered by initiates into the cross word puzzlers' fraternity. First, the numbers in the squares refer to the definitions; secondly, there should be but one letter to each white square.
Figure 1 shows a cross word puzzle challenging each and every one of us to solve it. Looking the puzzle over we find that I horizontal calls for a seven-letter word meaning "disparage." That is not so easy, so we leave it temporarily. We go on to the next one, which is a three-letter word meaning "a cereal grass." What else could it be but OAT? Therefore we ink in OAT in the proper squares. "Vice Admiral." That most assuredly must be VA. We place that into position. The ninth, tenth and eleventh do not come to our minds immediately, so we pass them up. We will catch them on the cross check. Twelve is familiar, however, and with a little thought we place LO in the vacant squares. The rest do not come to us, so we leave them also, and turn to the verticals.
Looking over the diagram we find that one vertical calls for a seven-letter word whose third and fifth letters are V and L respectively and which is defined as "evolve." The V and the L give us the clue. The word is DEVELOP. We place it in the diagram. Two, three and four are easy, for we have three clues to work on and we find the proper words without much difficulty. The next one is beyond us, so we go on to the one numbered 8. We find that a three-letter word -- starting with A -- meaning "gone by," is needed. The clues of A and O enable us to get that without much trouble, and we place AGO in the square. We pass by nine, but thirteen is easy. "A male sheep?" Why, of course, the word is RAM.
From now on the going is easy. We have plenty of clues to the words that we do not know. Rechecking the horizontals, we find that we have the first, third, fourth and fifth letters of "disparage," and with their aid we easily see that the word is DETRACT. Looking for a two-letter word meaning an "edge-tool," we soon find that there is but one word that will fit. We place AX in position. With nine vertical beginning with an A it is easy to find that ARE is the proper word. Ten horizontal proves to be EGG and eleven becomes ART. We say to ourselves that if we could only get five vertical we would have the puzzle solved. Well, why not? Is the second letter an a, e, i, o, or u? The definition gives it as "a web." What word will fit but TEXTURE? We place that into position. Now, we find that we have the puzzle almost completed. Fifteen horizontal needs a three-letter word meaning "impair." Its middle letter must be an A. With the A to guide us that is simple. The word is SAP. Fifteen and sixteen being two-letter words are easily found, and we place SO and PI into position. We now find that we have the puzzle completed with one exception. Seventeen horizontal has to be found. Its first third, fourth, fifth and seventh letters are P OMI E. A consonant is needed for the second letter, and R seems to be the most logical choice. That gives us the word, which is defined as "agreement."
We settle back into our chair with a sigh of content at the thought of a job well done. But that is not the finish. Rather it is but the start. Now that we have tasted the pleasures of cross word puzzling, we are loath to give our time to anything else. What other amusement offers the pleasure, instruction and satisfaction that is to be found in Cross Word Puzzles? There is but one answer to that question, and -- fore-going the movies -- we settle down to the elusive task of tracking words to their lairs.
Do's and Don'ts for Solvers
* Don't get scared if you can't guess the first horizontal word. Go through the list till you find a definition that you're sure of. That is the simplest method of beginning the solution. When you have written in all the words you are sure of, you will have plenty of clues for the unknowns.
* Don't spend too much time with the long words unless you are sure of them. They will appear when the short ones have been solved. Of course, not all the short ones are easy, but they are generally more readily attended to than the long ones. Also, there are more of them, increasing the chances of finding familiar faces among the definitions.
* If you think a word is right, pencil it in lightly till you are sure. This saves erosion of paper and temper. But never hesitate to try a word that may be right. The trial and error method holds in puzzling as it does in life.
* Remember that the horizontals furnish a sure check on the verticals, and vice versa.
* If you are hopelessly stuck, try another puzzle. Inspiration sometimes waits for a return engagement.
* A pleasant feeling of something attempted, something done, accompanies the solution of a cross word puzzle. It's good for the inferiority complex.
Copyright © 1999 by Simon & Schuster Inc.
"About this title" may belong to another edition of this title.
---
Bibliographic Details
Title: Simon and Schuster 75th Anniversary Vintage ...
Publisher: Fireside/Simon & Schuster, Old Tappan, New Jersey, U.S.A.
Publication Date: 1999
Binding: Spiral Bound
Book Condition: As New
Edition: Crossword Puzzels
Payment Methods
Payment Methods Accepted by Seller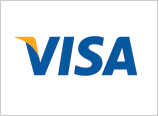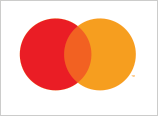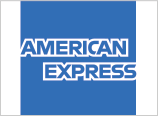 Money Order
Cash
---
AbeBooks Seller Since 24 July 2002
Seller Rating

---
Terms of Sale:
Please remit money order or cashier's check only.
Orders will be shipped in a timely manner upon receipt of funds.
E-mail us if you have questions. All applicable sales taxes are included in the
price of the book.
Shipping Terms:
Orders usually ship next business day.
INTERNATIONAL ORDERS: International shipping costs are based on books that are less than 4 lbs (1.8 kg) and can be shipped in a Priority Mail® Legal Flat Rate Envelope 15" x 9-1/2" (38 cm x 24 cm). Expected delivery is 6 to 10 business days. Heavier and larger books/sets of books will require additional postage.
Store Description: The Friends of the Lubbock Public Library was established in 1967 and is a 100% volunteer organization with proceeds from sales going to support library activities for the community.