Pre- and Protomorphology: Early Phases of Morphological Development in Nouns and VerbsPre- and Protomorphology
Published by
LINCOM, 2002
New
Condition Neu
Softcover
From
LINCOM GmbH
(München, Germany)
Quantity Available:

> 20
This volume presents the intermediate results of the international "Crosslinguistic Project on Pre- and Protomorphology in Language Acquisition" co-ordinated by Wolfgang U. Dressler in behalf of the Austrian Academy of Sciences. It continues the series of publications started with Dressler & Karpf 1995, Dressler 1997, Dziubalska-Kolaczyk 1997, Gillis 1998, Bittner, Dressler and Kilani-Schoch 2000 as well as individual publications of the project participants. About the project – take the introduction from Dressler (manuscript for San Sebastian). The book includes several introductory chapters (Dressler & Kilani-Schoch, Stephany, Voeikova) written by the project co-ordinators on the base of the written reports of participants and several studies on the acquisition of noun and verb morphology in the transitory phase from pre- to protomorphology (for definitions see Bittner, Dressler and Kilani-Schoch 2000: 3 ff.) and in the protomorphological phase in eight languages (German, Finnish, French, Yucatec Maya, Italian, Lithuanian, Russian and Spanish). Both inflectional and derivational morphology is observed in nouns, including such topics as compounding, diminutive formation, case and number distinctions. Verbs are described from the point of view of inflectional morphology and agreement. Case vs. number and person – heterogeneous. Number and person - crosslinguistically – the difference is in the type of marking and shape (more patterns, inflectional classes etc. vs. phonological harmony). The set of forms is comparable. Case – the set of forms is hardly comparable without grouping. Big number of forms in the paradigm does not aggravate their acquisition if there are no inflectional classes. On the other hand, small number of distinct inflectional forms, analytical marking, other means to express case distinctions may slow the process. Table of contents: Maria Voeikova (Saint Petersburg, Vienna) & Wolfgang U. Dressler (Vienna): Introduction Ursula Stephany (Cologne): Early development of grammatical number – a typological perspective Maria Voeikova (Saint Petersburg, Vienna): The acquisition of case in typologically different languages Marianne Kilani-Schoch (Lausanne) & Wolfgang U. Dressler (Vienna): The emergence of inflectional paradigms in two French corpora: an illustration of general problems of pre- and protomorphology Sabine Klampfer & Katharina Korecky-Kröll (Vienna): Nouns and verbs at the transition from pre- to protomorphology: a longitudinal case study on Austrian German Barbara Pfeiler (Merida): Noun and verb acquisition in Yucatec Maya. Klaus Laalo (Tampere): Acquisition of case in Finnish: a preliminary overview. Ineta Savickiene (Kaunas): The emergence of case distinctions in Lithuanian Maria Voeikova (Saint Petersburg, Vienna) & Natalia Gagarina (Berlin): Early syntax, first lexicon and the acquisition of case forms by two Russian children Anna de Marco (Cosenza): The development of diminutives in Italian: input and acquisition Victoria Marrero (Madrid), María José Albalá (Madrid) & Ignacio Moreno (Málaga): Use of diminutives by children and adults in Spanish. A preliminary analysis Carmen Aguirre (Vienna): The acquisition of tense and aspect morphology: a key for semantic interpretation Zrinka Jelaska, Melita Kovacevic & Maja Andel (Zagreb): Morphology and semantics – the basis of Croatian case Authors' page ISBN 3895864684. LINCOM Studies in Theoretical Linguistics 29. 200pp. 2002. Bookseller Inventory # B-9783895864681
---
Bibliographic Details
Title: Pre- and Protomorphology: Early Phases of ...
Publisher: LINCOM
Publication Date: 2002
Binding: Softcover
Book Condition: Neu
Dust Jacket Condition: Gut
Edition: 1. Auflage
Payment Methods
Payment Methods Accepted by Seller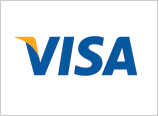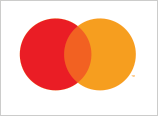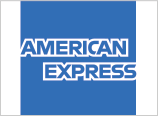 ---
Seller LINCOM GmbH
Address:
München, Germany
AbeBooks Seller Since 02 December 2009
Seller Rating

---
Terms of Sale:
Versandkosten berechnen sich nach Gewicht, Informatinen dazu
auch über unsere Webseite www.lincom.eu.
Shipping Terms:
Die Versandkostenpauschalen basieren auf Sendungen mit einem durchschnittlichen Gewicht. Falls das von Ihnen bestellte Buch besonders schwer oder sperrig sein sollte, werden wir Sie informieren, falls zusätzliche Versandkosten anfallen.
Store Description: Academischer Buchverlag