The Lost Father
Published by
Alfred a Knopf Inc, 1992
Used
Condition As New
Hardcover
From
Argyl Houser, Bookseller
(Altadena, CA, U.S.A.)
Quantity Available:

1
Absolutely flawless As-New condition 1st Edition/1st Printing *SIGNED* by Mona Simpson on the title page in our presence at the LA Times Festival of Books. The haunting follow-up to Simpson's universally praised 1st novel, Anywhere But Here, about which novelist Anne Tyler wrote, "Anywhere But Here would be as remarkable as a tenth novel, but it's not; its the author's first. No one would guess it. Mona Simpson writes with a swagger. She is already a master." Flawless copy with dust jacket in a clear protective mylar cover. Will be bubble-wrapped and shipped in a sturdy box to ensure safe delivery. Bookseller Inventory # ABH438
About this title:
Synopsis:
In her highly acclaimed first novel, Anywhere But Here, Simpson created one of the most astute yet vulnerable heroines in contemporary fiction. Now Mayan Atassi--once Mayan Stevenson--returns in an immensely powerful novel about love and lovelessness, fathers and fatherlessness, and the loyalties that shape us even when they threaten to destroy us.

Now a woman of twenty-eight and finally on her own in medical school, Mayan becomes obsessed with the father she never knew, leading her to hire detectives to dredge up the past, thus eroding her savings, ruining her career, and flirting with madness in a search spanning two continents.

"Ratifies the achievement of Anywhere But Here, attesting to its author's...dazzling literary gift and uncommon emotional wisdom."
-- New York Times

"A breathtaking piece of fiction; Simpson is a writer who can break our heart and mend it in the same sentence."
-- Cleveland Plain Dealer


From the Trade Paperback edition.
Excerpt. © Reprinted by permission. All rights reserved.: 1

I lived in a small, low-ceilinged apartment beneath an old man. He was cane walking, stooped and Chinese. In the elevator he stood just to my eyebrows. He seemed to be completely alone. I weighed those factors at midnight, again, as I sat by the spray of lamplight over my textbook, while the vague, indoor noises of his television fell down through my ceiling. Outside my one window, another brick building rose, like a piece of dark paper.

I was twenty-seven and in medical school. The only reason I was in the East was to read these pages. I scratched out a note to the man above. "Dear Sir, Could you please turn down your television?" I balled it up. I had no garbage can. That was another thing. To Do.

And so I went to bed. I loved sleep. I was new in New York City, new in medical school, sleep was my voluptuous sanctuary. I slept in linen closets, on cots, floors, in waiting rooms on foam-covered chairs. I slept, and could sleep, anywhere. Under a sheet, my limbs would move in the thick pleasure of being unseen. I could sleep most times, especially if I had something warm. I dressed in layers of cotton and would leave some piece, a sweatshirt or a T-shirt, on top of a radiator. Then I took the warm thing and hugged it in my arms by my face and before the heat drained out of it I was fast asleep. I did that in boys' apartments to help assuage the strangeness. I always woke up first, in the morning. I hated mornings there. They seemed so ordinary and industrial, machinery of the material world gearing up in hitches noisy outside. This life was approximate, I knew, standing at the window, whether or not there were any others.

I wanted to be a country doctor. I knew what I wanted my office to look like. It would be a room at the end of an orchard, with wooden bureaus and shelves, magnifying glasses, bird skeletons, nests, butterflies behind glass, a live parrot in a cage, an examining table with a clean roll of white paper. I would treat whole families, the migrant cherry pickers, Gypsies who came to the Wisconsin peninsula every year, and I would keep their histories in an even penmanship in lined notebooks. There would be a small laboratory at the back. I was specializing in internal medicine, but I did not want to get too far away from home. Most people in the world suffered common, eternal diseases.

I'd picked New York because I had a vision of myself wearing white bucks and a pink cable-knit sweater, holding the silver subway pole.

I lived there, but I never had a strong sense of place. I was always standing at a window, looking at the buildings and a small portion of the sky. Even when I walked in the park by the river, the trees never seemed beholden to that place. They were trees that could have been anywhere, just trees. I'd come to get my training. I wanted to use the place, not the other way around, and I approached with a kind of wariness.

My first day of college chemistry, a Nobel Prize winner who'd discovered an element, now colored on the periodic table, said into the microphone, "Look to your left and look to your right. Because two of you won't get in." He didn't even have to say get in what. We knew. That was Brown. The tall, off-handed man wasn't even a doctor. He was a scientist. The distinction hardly mattered to me then. I found my pencil in my mouth. Two others waited, sharpened, in a clear case. I had a good seat, because I'd come twenty minutes early, but for those in back, video monitors on the ceilings played the lecture. And that was the last joke he told all semester, if you can call it a joke.

One out of three wasn't bad odds. Four kids from West Racine's two-hundred-and-eighty-nine-person class went to college. Any college. And they were teachers' children. I came from a high school in California where all the mothers cared about was colleges and straight teeth. Pencils grated around me. Brown seemed full of valedictorians.

But that time I didn't last in the East. I transferred, the next year, to Wisconsin, after my grandmother's third stroke. Then, only once, she came to visit me in my dormitory room in Madison. I'd encouraged the trip. I thought she would be proud of me, on campus, and that she would enjoy the idea of a scholarly life. And she would have, but she was just too old. I saw when she stepped off the bus. She held the metal bar with two hands and her feet went off parallel, stiff coming down. She pointed to a green tin box on the curb. When my mother had tried college, she'd sent her sorority clothes home to be laundered every other week and my grandmother had sent them back in this same box, all washed and pressed. Now she wanted to do the same for me. We walked a little through campus and she nodded solemnly with a downward frown. She gripped my arm too hard and I felt glad and relieved to get her into the dormitory. I had a good room and my roommate was gone for the weekend. At the hall kitchenette, I made my grandmother the Sanka that she liked. I'd bought powdered Cremora so it would be just like at home. When I walked back balancing the cup, I found she'd lowered herself to her knees. She had her hands on the top of the bed for balance. My mattress lay on an eighteen-inch platform that somebody's boyfriend had built.

"You know what I'd do," my grandmother whispered, the skin around her mouth gathering, "I'd get a saw and two such hinges" she spanned her thumb and first finger to show me the size-"and build a door in here." Her hand traced on the wood of the platform. "Then, if you hear anything trying to get in, you just crawl under and shut the door. They'll never even know you're here."

She worried about the window. My roommate, Emily, and I lived in two rooms. The front one had a nice window with a tree outside. Other windows in the building had security bars but I didn't want them because of the tree. I'd pushed my desk there and I scattered birdseed on the wood to lure birds: bluejays, robins and once a cardinal, skitting the meal over my papers as I worked.

I borrowed a car and drove my grandmother home. By the time we turned onto the old small roads outside Racine, she began to forget me. She could still take care of herself, alone in the house, but that was all. She was glad enough to let me go. At home, I undressed her and she went right to sleep, on her back, her nose the highest place on her.

Living in New York, in the apartment with one window and the man who watched TV upstairs, I had no tree. I turned the light on first thing in the morning. But the brick wall outside, the hot plate on the floor in the closet, even the ticking pattern of cockroaches, made me know what I was there for. I felt a weakness in my neck. The book lay open to page 485. I stayed up later than I could, marking with yellow highlights, slowly and more slowly turning the pages. Getting in turned out to be the least of it.

I had nine thousand dollars in the bank. My inheritance. The money represented a third of the proceeds from a gasoline station my grandmother had owned. For twenty-four years after her husband died, my grandmother had dutifully driven out to the Mohawk Gasoline Station every month to collect the rent. I had often gone along and waited in the car. When we drove up slowly, the car coasting into a slot by the high red and white pumps, the manager would run out, fill up our tank and hand my grandmother an envelope. Sometimes he had a bottle of chocolate milk for me and a straw. She always paid him for the gasoline and she tried to pay him for the milk, too. My cousins and I often collected gifts we didn't deserve because we were the owner's children.

I kept the money in the Racine National Savings. and Loan Bank. I owned a small cardboard accordion file, where I slotted the dark green passbook under S, for security. I kept all my valuables in that file, my grandfather's watch and my mother's costume jewelry from her college years. I hadn't touched the money yet and I felt some satisfaction, knowing I had more than the numbers printed in blue, because there would be interest. Sometimes, I took the book out and just held it.

I'd managed major expenditures without touching that. It had been a question, when I moved, whether to come lightly and buy a futon in New York or to truck the family furniture, my desk and the old gray couch from the living room, the bed and green-and-white-striped bedspreads. If I didn't keep the stuff, nobody else would. I saved the money from my job after college at the Wildlife Sanctuary. The salary had been small but I had no expenses. After my grandmother's fourth stroke, my senior year, I'd moved back into the house on Guns Road.

It seemed an odd thing to do, moving half a houseful of furniture across the country, worrying over trucks, examining the arrived familiar things for nicks and scratches. That is the middle class: paying thousands of dollars trucking pieces of junk from one state to another. These were not antiques or anything. But I was from the West. I hadn't planned on my New York apartment being so small. I was embarrassed and I didn't want people to know I'd moved all these chairs here. There was something not young about me when I was young. I lived in an overfull room, hitting my hipbones on table corners.

Once when I was asleep, I heard a thump against my door just before it was light. The sky was streaked with gray and blue and a strange pale cream. I hadn't locked the door. I just forgot. That was another thing I couldn't get in the habit of doing right. I never locked doors. I reached down the side of my platform, touched the rough wood I'd shipped from Wisconsin. I thought of the hinged door. There was no hinged door. It was my own fault and now I waited on my back in bed. My mother had always been terrified and locked everything six times, even car doors. I hated that. I wanted to feel careless. I tried to be.

Later, the upstairs neighbor's water rushing thoroughly in the walls, I turned on the light and opened the door. A new phone book, the yellow pages, slumped...
"About this title" may belong to another edition of this title.
---
Bibliographic Details
Title: The Lost Father
Publisher: Alfred a Knopf Inc
Publication Date: 1992
Binding: Hardcover
Book Condition: As New
Dust Jacket Condition: As New
Signed: Signed by Author(s)
Edition: 1st Edition
Payment Methods
Payment Methods Accepted by Seller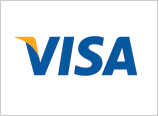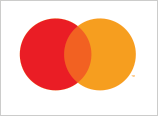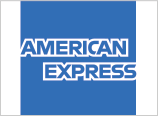 PayPal
---
AbeBooks Seller Since 05 February 2015
Seller Rating

---
Terms of Sale:
We guarantee the condition of every book as it's described on the AbeBooks web sites. If you're dissatisfied with your purchase (Incorrect Book/Not as Described/Damaged) or if the order hasn't arrived, you're eligible for a refund within 30 days of the estimated delivery date. If you've changed your mind about a book that you've ordered, please use the Ask bookseller a question link to contact us and we'll respond within 2 business days. This does not affect your statutory consumer rights includ...
[
More Information
]
Shipping Terms:
Shipping costs are based on books weighing 2.2 LB, or 1 KG. If your book order is heavy or oversized, we may contact you to let you know extra shipping is required.
Store Description: Argyl Houser Fine Books exists because I love books and I expect you do too. That means I treat every customer the way I treat friends and family and I treat every book the way I would if I were sending it to a friend or a family member. That means that every book, no matter the price, is wrapped in bubble-wrap and shipped in a sturdy box so you will get it in great condition. I also keep my prices as low as I can without compromising quality or service. My bookstore is the kind of store I would like to shop in, and I will make every effort to make sure you feel the same way!