The secretes of the reverende Maister Alexis of Piemount: contayning excellent remedies agaynste diuers dyseases, woundes, and other accidentes, with the maner to make dystillations, parfumes, confitures, dyings, colours, fusions, and meltings. A worke wel approved, very profitable and necessay for every man.Newely corrected and amended, and also somewhat enlarged in certayne places which wanted in the first edition. Translated out of French into Englishe, by William Warde.London:Henry Bynneman for John Wight, 1568. *8,A-Q8.[bound with:]The Second Part.London: Rouland Hall for Nicholas Englande, 1563. A2 [misbound after (2)A],(2)A-C4, D-M8,N2.[bound with:]The Thyrde and Last Part.London: Henry Denham for John Wyght,[1566]. A-B4, C-L8, M4.
Published by
London: 1563-1568.
Used
/
Quantity Available:
0
From
Krown & Spellman, Booksellers
(Culver City,, CA, U.S.A.)
Available From More Booksellers
View all copies of this book
About the Book
Bibliographic Details
Title: The secretes of the reverende Maister Alexis...
Publisher: London: 1563-1568.
We're sorry; this book is no longer available. AbeBooks has millions of books. Please enter search terms below to find similar copies.
Description:
4to. 3 vols in 1. [6], 117, [11]; [2], 79, [7];[1], 15, 17-75,[9]ff. Modern antique paneled calf, spine ends and bands lightly rubbed, marginalia and pen trials, soiling, scattered stains, first title torn in outer margin and mounted with a few letters affected, marginal restoration on following leaf and on last 2 index leaves of the third part. First published in Venice in 1556, this work ascribed to Alessio is one of the most famous recipe books. "The receipts are for the most part medical and pharmaceutical.Ó[Ferguson]According to the preface Alessio decided in his 83rd year to put down his knowledge after he experienced the death of a prospective patient because he was reluctant to share his secrets. ".the feeling of remorse was so strong.(he) resolved to make amends by revealing all he knew for the good of mankind."[Ferguson,Secrets,Pt III,34.] Ferguson disputes the assigning the book to Ruscelli (see his notes in Biblioteca Chemica,vol I,p22." Alessio was in fact the creation of a Venetian writer called Girolamo Ruscelli, who later revealed that AlessioÕs secrets were discovered by a secret Neapolitan experimental academy of which he, Ruscelli, was a member while he lived in Naples a few years before Fioravanti arrived there in 1548. Later, in Venice, the two would meet up and become fast friends. The bond between these intellectual companions, founded on a mutual love of experiment for experimentÕs sake, was but one link in a Europe-wide network of researchers that made up the underworld of sixteenth-century science.This is the story of one of those Òprofessors of secretsÓ as told, in a fashion, by himself. In attempting to reconstruct his memory in the imaginary letter that frames this book, I rely on his writings, but when necessary I supplement his words with those of contemporaries."[The Charlatan's Tale:A Renaissance Surgeon's World "By William Eamon ]Ward [Warde], William (1534Ð1609), physician and translator. "Ward was translator of The Secretes of the Reverende Maister Alexis Piemont: Containing Excellent Remedies Against Divers Diseases and other Accidents. The first edition was published in 1558 containing only the first part, and consisting of six books. Another two editions were printed in 1559 and contain a dedicatory letter by Ward to the earl of Bedford, notable for its protest against the folly of Ôsome curious Christians among us nowadays É which most impudently despise all manner of medicinesÕ, and for its defence of the Ôheavenly scienceÕ of physic. Ward mentions Christopher Plantin's edition of a French translation (Antwerp, 1557) as his original. The work became very popular as a treasury of medical and other knowledge in all the countries of Europe. The identity of Alessio of Piedmont has not been satisfactorily settled. Of this first part numerous editions were published in England. It occurs usually bound up with The Seconde Parte of the Secrets of Maister Alexis of Piemont, again translated by Ward and published in 1560 and 1563. The Thyrde and Last Parte of the Secretes of the Reverende Maister Alexis of Piemont translated by Ward appeared first in 1562. It contains six books, like the first part. Here his work seems to have ended but in many copies of the book a fourth and fifth part are added, translated by R. Androse." [Oxford DNB] STC 297, 301, 306. ESTC s100482; s121373; s100485. See: Bruning 305, 322, & 364. Neville I,28-9. Ferguson, Secrets, III,36ff. Simon, Bacchica II,30. Bookseller Inventory # 19093
Bookseller & Payment Information
Payment Methods
This bookseller accepts the following methods of payment:
AbeBooks Bookseller Since: 18 October 1997
Bookseller Rating:

Terms of Sale: Return Policy:Seven days, for any reason. Ca residents must add 9.75% tax. Shipping in US by USPS (media mail).For the first book the basic charge is $5.00 (larger books are extra)after that the charge will be $1.50 for each additional book. All special requests and overseas shipping will be billed at cost. plus $2 handling. Reciprocal dealer discounts.
Shipping Terms: Orders usually ship within 2 business days. Shipping costs are based on books weighing 2.2 LB, or 1 KG. If your book order is heavy or oversized, we may contact you to let you know extra shipping is required.
Store Description: We are specialists in early English and Continental imprints, before 1700. We have special catalogues in Occultism, alchemy, witchcraft, magic, etc; Bibles and Biblica; Classics-Greek & Latin; and Early Science and Medicine. We may be visited by appointment on
AbeBooks offers millions of new, used, rare and out-of-print books, as well as cheap textbooks from thousands of booksellers around the world. Shopping on AbeBooks is easy, safe and 100% secure - search for your book, purchase a copy via our secure checkout and the bookseller ships it straight to you.
Search thousands of booksellers selling 140 million books
New & Used Books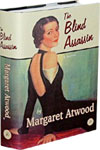 New and used copies of new releases, best sellers and award winners. Save money with our huge selection.AbeBooks Home
Rare & Out of Print Books
From scarce first editions to sought-after signatures, find an array of rare, valuable and highly collectible books.Rare Books
Textbooks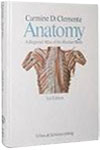 Catch a break with big discounts and fantastic deals on new and used textbooks.Textbooks
More Books to Discover
Portions of this page may be (c) 2006 Muze Inc. Some database content may also be provided by Baker & Taylor Inc. Copyright 1995-2006 Muze Inc. For personal non-commercial use only. All rights reserved. Content for books is owned by Baker & Taylor, Inc. or its licensors and is subject to copyright and all other protections provided by applicable law.

Portions of this page may be Copyright VNU Entertainment Media (UK) Ltd., 2006, Georg Lingenbrink GmbH & Co., Tite Live, S.A or Informazioni Editoriali S.p.A. All rights reserved.