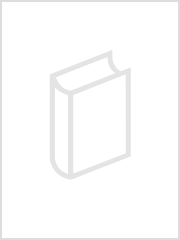 A "Woman Alone" and Other Plays
Published by
Methuen Drama, 1991
Used
/
Quantity Available:
0
Available From More Booksellers
View all copies of this book
About the Book
Bibliographic Details
Title: A "Woman Alone" and Other Plays
Publisher: Methuen Drama
Publication Date: 1991
Book Condition: New
We're sorry; this specific copy is no longer available. AbeBooks has millions of books. We've listed similar copies below.
Description:
Language: english. A collection of one woman plays written by Rame and Fo, which explore the joys and vicissitudes of woman's experience. The plays featured include "Rise and Shine", "Alice in Wonderless Land", "An Arab Woman Speaks", "I'm Ulrike - Screaming", "It Happened Tomorrow" and "A Mother". Bookseller Inventory #
9780413640307 : Search Results