Oeuvres de Maitre François Rabelais, Publiées sous le Titre de Faits et Dits due Geant Gargantua et de son Fils Pantagruel.
Published by
Henri Bordesius, Amsterdam, reprint, volume II only, 1711
Used
/
Quantity Available:
0
Available From More Booksellers
View all copies of this book
About the Book
Bibliographic Details
Title: Oeuvres de Maitre François Rabelais, ...
Publisher: Henri Bordesius, Amsterdam, reprint, volume II only
Publication Date: 1711
We're sorry; this book is no longer available. AbeBooks has millions of books. Please enter search terms below to find similar copies.
Description:
Text in French. Hardback, pocket-size (gathered in 16s), 302 pages ([ii], VIII, 288, [4]), title-page in red and black, copious footnotes: binder's full calf with raised bands, otherwise plain. CONDITION - Contents Very Good, not marked or written in, free from foxing, old armorial bookplate on the title-page verso; adequate margins: binding worn and splitting at the joints. [Weight = 250 grams]. Further information or pictures with pleasure - please use the 'Ask Bookseller a Question' link beneath this listing. Bookseller Inventory #
AbeBooks offers millions of new, used, rare and out-of-print books, as well as cheap textbooks from thousands of booksellers around the world. Shopping on AbeBooks is easy, safe and 100% secure - search for your book, purchase a copy via our secure checkout and the bookseller ships it straight to you.
Search thousands of booksellers selling 140 million books
New & Used Books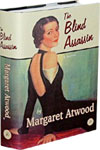 New and used copies of new releases, best sellers and award winners. Save money with our huge selection.AbeBooks Home
Rare & Out of Print Books
From scarce first editions to sought-after signatures, find an array of rare, valuable and highly collectible books.Rare Books
Textbooks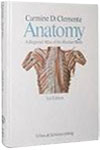 Catch a break with big discounts and fantastic deals on new and used textbooks.Textbooks
More Books to Discover
Portions of this page may be (c) 2006 Muze Inc. Some database content may also be provided by Baker & Taylor Inc. Copyright 1995-2006 Muze Inc. For personal non-commercial use only. All rights reserved. Content for books is owned by Baker & Taylor, Inc. or its licensors and is subject to copyright and all other protections provided by applicable law.

Portions of this page may be Copyright VNU Entertainment Media (UK) Ltd., 2006, Georg Lingenbrink GmbH & Co., Tite Live, S.A or Informazioni Editoriali S.p.A. All rights reserved.