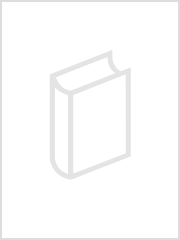 The Larder Chef: Food Preparation and Presentation (Special Indian Edition)
Published by
Sterling/Routledge/Shroff Publishers, 2012
Used
/
Softcover
/
Quantity Available:
0
Available From More Booksellers
View all copies of this book
About the Book
Bibliographic Details
Title: The Larder Chef: Food Preparation and ...
Publisher: Sterling/Routledge/Shroff Publishers
Publication Date: 2012
Binding: Softcover
Illustrator: .
Book Condition: New
Edition: 4th edition
We're sorry; this specific copy is no longer available. AbeBooks has millions of books. We've listed similar copies below.
Description:
The Larder Chef has sold worldwide in its previous editions and distinguished itself as a seminal introduction to the key concepts of food preparation and service. The new edition is based both on the author`s long teaching experience and in depth research with over 80 practicing chefs from many areas. It is therefore able both to outline best practice and reflect what has happened in the food industry over the last few years. It will give students and new chefs a thorough grounding in: the key elements in food preparation, vital even where some of these have been wholly or partially taken over by manufacturers the skills to understand different food stuffs and their best uses - from Hors d`oeuvres and salads to meats (and their cuts) fish, sea foods, poultry and others the fundamentals of cooking methods and quality control The new edition has been radically and thoroughly updated with a host of new illustrations and is an essential learning resource for all students in catering, as well as giving professional chefs an authoritative sources of fact and advice." - Catering Manager, September 2006 The Larder Chef reflects the changing attitude to food and its preparation in recent years. While still retaining its practical approach, it recognizes current trends and fashions in food presentation and service style. A number of new illustrations have been added to the book for greater clarity. National Diploma students, apprentice chefs and catering students will find this manual particularly useful. An authoritative, clear and practical introduction to the fundamentals of food preparation and service Used by generations of students in catering as well as professional chefs worldwide Hugely revised and now heavily illustrated for maximum clarity and effectiveness Printed Pages: 370. Bookseller Inventory #
9780750668996 : Search Results