JOANNES GERSON DE IMMITATIONE CHRISTI ET DE CONTEMPTU MUNDI IN VULGARI SERMONE.
Published by
PER BERTOLAMIO DI ZANI DA PORTESO, 1491
Used
/
Rilegato
/
Quantity Available:
0
From
LIBRI ANTICHI E RARI FRANCESCO&CLAUDIA
(AREZZO, AR, Italy)
Available From More Booksellers
View all copies of this book
About the Book
Bibliographic Details
Title: JOANNES GERSON DE IMMITATIONE CHRISTI ET DE ...
Publisher: PER BERTOLAMIO DI ZANI DA PORTESO
Publication Date: 1491
Binding: Rilegato
Book Condition: ottimo
Edition: EDIZIONE IN VOLGARE
We're sorry; this book is no longer available. AbeBooks has millions of books. Please enter search terms below to find similar copies.
Description:
GERSON JOANNES. JOANNES GERSON DE IMMITATIONE CHRISTI ET DE CONTEMPTU MUNDI IN VULGARI SERMONE. Venetia, per Bertolamio di Zani da Porteso. XXIII Decembrio 1491.[Incunabolo-Volgare] ( Cm. 21,2 ) bella mz. pergamena antica ben restaurata, piatti con foglio di messale del '500 con due grandi capolettera figurati. --- cc. 72 (di 76) carattere romano, 36 linee, spazi per lettere capitali. La tavola è al verso della prima carta. A carta a2 : " incomincia il primo libro". Opera celebre di ascetica medievale di dubbia attribuzione. Edizione in volgare piuttosto rara, manca a OATES " IN CAMBRIDGE", I.G.I. registra solo 10 copie in Italia e GOFF 6 copie in America, nessuna in BODLEIAN LIBRARY, manca anche a proctor ed è non visto da HAIN. Purtroppo mancano le ultime 4 carte in fine segnate K che contengono l' Epistola " Ad Silvia Vergine." e il colophon, inoltre, per errore del legatore mancano 4 carte del registro g1 e g2 + le due corrispondenti, e al loro posto sono state inserite doppie g3 e g4 con le relative corrispondenti. Filo di tarlo ben restaurato verso la cerniera di alcune carte interne che tocca a volte il testo, lievi aloni marginali sparsi per lo più all' inizio, qualche lieve difetto, peraltro esemplare bello nitido e ben marginato. Alla prima carta Ex Libris manoscritto coevo: " Questo libro è di Carlo di M. Micalangaelo de li libri ?.Raniere.". --- HAIN-COPINGER 9129;--- I.G.I. 5132;--- GOFF I-50;--- BMC V 431;--- POLAIN 2076;--- HARVARD 2253;--- INOLTRE VEDI CAT. HARPER 1930 N° 107, CATALOGO ROSENTHAL DI MONACO 1900 N° 2482 E OLSCHKI CAT. 94 DEL 1915 " INCUNABULA TYPOGRAPHICA" N° 207; TUTTI AD ALTO PREZZO.[f16]. Bookseller Inventory # 000126
Bookseller & Payment Information
Payment Methods
This bookseller accepts the following methods of payment:
AbeBooks Bookseller Since: 10 January 2008
Bookseller Rating:

Terms of Sale: CLAUDIA MASSAI VIA A. Soffici 3/F 52100 AREZZO, AR Italia Telefono:0575351742 Email:info@libriantichiarezzo.com Numero registro delle imprese: 158927 Numero Partita IVA: IT02061130510 --------------------------------------------- TUTTE LE OPERE SONO RIGOROSAMENTE COLLAZIONATE E ASSOLUTAMENTE COMPLETE SALVO DIVERSA INDICAZIONE. I prezzi sono comprensivi di iva e assolutamente netti. Metodi di Pagamento: accettiamo bonifico su conto corrente postale, assegno, ricarica postepay, vaglia, ... [More Information]
Shipping Terms: Le spedizioni vengono effettuate solitamente entro due giorni dalla ricezione del pagamento. I costi di spedizione sono determinati in base al peso e al volume dei libri. Il vettore utilizzato per la cosegna č solitamente Corriere GLS o Poste Italiane, comunque sempre con tracciatura. I prezzi di sepdizione sono sempre a carico del cliente. Orders usually ship within 2 business days, after we have receive the payment. Shipping costs are based on books weighing. Shipping expenses are on customer's charge, to define time by time. Eventually custom taxes, for shippment in not europeans country, are on customer's charge. (countries like Norway, Switzerland, Turkey...) Please email us you know shipping costs.
AbeBooks offers millions of new, used, rare and out-of-print books, as well as cheap textbooks from thousands of booksellers around the world. Shopping on AbeBooks is easy, safe and 100% secure - search for your book, purchase a copy via our secure checkout and the bookseller ships it straight to you.
Search thousands of booksellers selling 140 million books
New & Used Books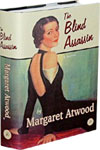 New and used copies of new releases, best sellers and award winners. Save money with our huge selection.AbeBooks Home
Rare & Out of Print Books
From scarce first editions to sought-after signatures, find an array of rare, valuable and highly collectible books.Rare Books
Textbooks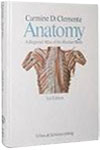 Catch a break with big discounts and fantastic deals on new and used textbooks.Textbooks
More Books to Discover
Portions of this page may be (c) 2006 Muze Inc. Some database content may also be provided by Baker & Taylor Inc. Copyright 1995-2006 Muze Inc. For personal non-commercial use only. All rights reserved. Content for books is owned by Baker & Taylor, Inc. or its licensors and is subject to copyright and all other protections provided by applicable law.

Portions of this page may be Copyright VNU Entertainment Media (UK) Ltd., 2006, Georg Lingenbrink GmbH & Co., Tite Live, S.A or Informazioni Editoriali S.p.A. All rights reserved.