The Gospel according to Saint John: "Active Service 1914-15"
Published by
Scripture Gift Mission
Used
/
Soft Cover
/
Quantity Available:
0
Available From More Booksellers
View all copies of this book
About the Book
Bibliographic Details
Title: The Gospel according to Saint John: "Active ...
Publisher: Scripture Gift Mission
Binding: Soft Cover
Illustrator: H.A. Harper and J. Clark
Book Condition: Good
We're sorry; this book is no longer available. AbeBooks has millions of books. Please enter search terms below to find similar copies.
Description:
Nicely done little pocket edirtion of the Gospel of John issued to members of the armed forces in the early stages of the First World War; in addition to the title, the cover carries the exhortation to "Please carry this in your pocket and read it every day". In addition to the text, there are B&W plates of Biblical scenes and, at the rear, the words and music of several well-known hymns (When I Survey The Wondrous Cross etc.). Book has khaki coloured card covers with only minor ear, albeit the whole is slightly buckled. Inside is very clean. 71 pages. Bookseller Inventory #
AbeBooks offers millions of new, used, rare and out-of-print books, as well as cheap textbooks from thousands of booksellers around the world. Shopping on AbeBooks is easy, safe and 100% secure - search for your book, purchase a copy via our secure checkout and the bookseller ships it straight to you.
Search thousands of booksellers selling millions of new & used books
New & Used Books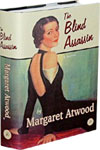 New and used copies of new releases, best sellers and award winners. Save money with our huge selection.AbeBooks Home
Rare & Out of Print Books
From scarce first editions to sought-after signatures, find an array of rare, valuable and highly collectible books.Rare Books
Textbooks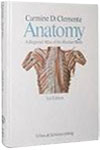 Catch a break with big discounts and fantastic deals on new and used textbooks.Textbooks
More Books to Discover