The Gospel according to Saint John: "Active Service 1914-15"
Published by
Scripture Gift Mission
Used
/
Soft Cover
/
Quantity Available:
0
Available From More Booksellers
View all copies of this book
About the Book
Bibliographic Details
Title: The Gospel according to Saint John: "Active ...
Publisher: Scripture Gift Mission
Binding: Soft Cover
Illustrator: H.A. Harper and J. Clark
Book Condition: Good
We're sorry; this book is no longer available. AbeBooks has millions of books. Please enter search terms below to find similar copies.
Description:
Nicely done little pocket edirtion of the Gospel of John issued to members of the armed forces in the early stages of the First World War; in addition to the title, the cover carries the exhortation to "Please carry this in your pocket and read it every day". In addition to the text, there are B&W plates of Biblical scenes and, at the rear, the words and music of several well-known hymns (When I Survey The Wondrous Cross etc.). Book has khaki coloured card covers with only minor ear, albeit the whole is slightly buckled. Inside is very clean. 71 pages. Bookseller Inventory #
AbeBooks offers millions of new, used, rare and out-of-print books, as well as cheap textbooks from thousands of booksellers around the world. Shopping on AbeBooks is easy, safe and 100% secure - search for your book, purchase a copy via our secure checkout and the bookseller ships it straight to you.
Search thousands of booksellers selling 140 million books
New & Used Books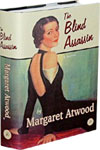 New and used copies of new releases, best sellers and award winners. Save money with our huge selection.AbeBooks Home
Rare & Out of Print Books
From scarce first editions to sought-after signatures, find an array of rare, valuable and highly collectible books.Rare Books
Textbooks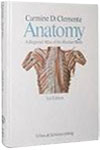 Catch a break with big discounts and fantastic deals on new and used textbooks.Textbooks
More Books to Discover
Portions of this page may be (c) 2006 Muze Inc. Some database content may also be provided by Baker & Taylor Inc. Copyright 1995-2006 Muze Inc. For personal non-commercial use only. All rights reserved. Content for books is owned by Baker & Taylor, Inc. or its licensors and is subject to copyright and all other protections provided by applicable law.

Portions of this page may be Copyright VNU Entertainment Media (UK) Ltd., 2006, Georg Lingenbrink GmbH & Co., Tite Live, S.A or Informazioni Editoriali S.p.A. All rights reserved.