EDINBURGH PARLIAMENT. Typed letter from Sir William Y. Darling to P. McL. Milne (
Published by
8th June, 1949
Used
/
Quantity Available:
0
Available From More Booksellers
View all copies of this book
About the Book
Bibliographic Details
Title: EDINBURGH PARLIAMENT. Typed letter from Sir ...
Publisher: 8th June
Publication Date: 1949
We're sorry; this book is no longer available. AbeBooks has millions of books. Please enter search terms below to find similar copies.
Description:
An eleven-line typewritten letter on House of Commons paper. With original envelope.Transcription: 'Edinburgh Parliament./ Dear Mr. Speaker,/ Your enquiry some time ago provoked me to think of some other way in which I could serve Edinburgh Parliament./ I am sending herewith Sir Gilbert Campion's boon on Procedure and I was fortunate enough to get him to sign it. It is sent with my regards to ''Edinburgh Parliament'' and with an assurance of my recollection of the great debt that I shall always owe to it./ Yours sincerely, mss. signature.' [Sir William Young Darling (8 May 1885 - 4 February 1962) was the Tory MP in the British House of Commons for the Edinburgh South Constituency from 1945 to 1957. Sir William Y. Darling, the war-time Lord Provost (1941-1944) of Edinburgh, presented the first bench in memory of his uncle, Dr. Alexander Darling, as part of the Presentation Seat Programme set up by the Corporation of the City of Edinburgh after WW2. It was placed on the South side of Princes Street opposite his shop at 124 Princes Street. The example set by Sir William Darling was to encourage fellow shopkeepers and businesses to donate seats opposite their premises and a campaign was started Seats for Citizens to improve seating on Princes Street.]. Bookseller Inventory #
AbeBooks offers millions of new, used, rare and out-of-print books, as well as cheap textbooks from thousands of booksellers around the world. Shopping on AbeBooks is easy, safe and 100% secure - search for your book, purchase a copy via our secure checkout and the bookseller ships it straight to you.
Search thousands of booksellers selling millions of new & used books
New & Used Books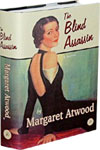 New and used copies of new releases, best sellers and award winners. Save money with our huge selection.AbeBooks Home
Rare & Out of Print Books
From scarce first editions to sought-after signatures, find an array of rare, valuable and highly collectible books.Rare Books
Textbooks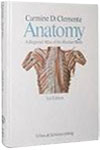 Catch a break with big discounts and fantastic deals on new and used textbooks.Textbooks
More Books to Discover