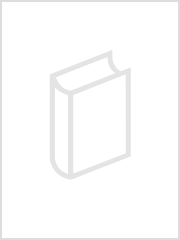 The Country Girls
Published by
Phoenix (an Imprint of The Orion Publishing Group Ltd ), 2007
Used
/
Quantity Available:
0
Available From More Booksellers
View all copies of this book
About the Book
Bibliographic Details
Title: The Country Girls
Publisher: Phoenix (an Imprint of The Orion Publishing Group Ltd )
Publication Date: 2007
Book Condition: New
We're sorry; this specific copy is no longer available. AbeBooks has millions of books. We've listed similar copies below.
Description:
Language: english. A classic title in Edna O'Brien's Country Girls Trilogy - the first volume. Bookseller Inventory #
9780752881164 : Search Results

Portions of this page may be (c) 2006 Muze Inc. Some database content may also be provided by Baker & Taylor Inc. Copyright 1995-2006 Muze Inc. For personal non-commercial use only. All rights reserved. Content for books is owned by Baker & Taylor, Inc. or its licensors and is subject to copyright and all other protections provided by applicable law.

Portions of this page may be Copyright VNU Entertainment Media (UK) Ltd., 2006, Georg Lingenbrink GmbH & Co., Tite Live, S.A or Informazioni Editoriali S.p.A. All rights reserved.