Collecting Beswick: A Guide to Horses, Ponies and Foals
Published by
Ems & Ens Ltd, 1992
Used
/
Paperback
/
Quantity Available:
0
Available From More Booksellers
View all copies of this book
About the Book
Bibliographic Details
Title: Collecting Beswick: A Guide to Horses, ...
Publisher: Ems & Ens Ltd
Publication Date: 1992
Binding: Paperback
Book Condition: Good
We're sorry; this book is no longer available. AbeBooks has millions of books. Please enter search terms below to find similar copies.
Description:
Ex Library book with usual stamps and stickers. Minor Shelfwear. Otherwise Fine. Good condition is defined as: a copy that has been read but remains in clean condition. All of the pages are intact and the cover is intact and the spine may show signs of wear. The book may have minor markings which are not specifically mentioned. Most items will be dispatched the same or the next working day. Bookseller Inventory #
AbeBooks offers millions of new, used, rare and out-of-print books, as well as cheap textbooks from thousands of booksellers around the world. Shopping on AbeBooks is easy, safe and 100% secure - search for your book, purchase a copy via our secure checkout and the bookseller ships it straight to you.
Search thousands of booksellers selling 140 million books
New & Used Books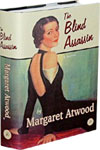 New and used copies of new releases, best sellers and award winners. Save money with our huge selection.AbeBooks Home
Rare & Out of Print Books
From scarce first editions to sought-after signatures, find an array of rare, valuable and highly collectible books.Rare Books
Textbooks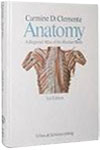 Catch a break with big discounts and fantastic deals on new and used textbooks.Textbooks
More Books to Discover