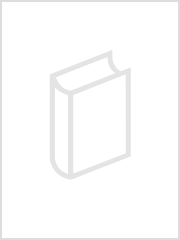 Adolescence and Youth in Early Modern England
Published by
Yale University Press
Used
/
Hardcover
/
Quantity Available:
0
Available From More Booksellers
View all copies of this book
About the Book
Bibliographic Details
Title: Adolescence and Youth in Early Modern ...
Publisher: Yale University Press
Binding: Hardcover
Book Condition: New
We're sorry; this specific copy is no longer available. AbeBooks has millions of books. We've listed similar copies below.
Description:
0300055978 Clean, unmarked copy. Cover and Pages Clean and unmarked. Bookseller Inventory #
Editorial Reviews:
Synopsis: In preindustrial England, few people could expect to live past the age of forty, so adolescence and youth represented a significant proportion of an individual's life. This book by Ilana Krausman Ben-Amos is the first to explore in depth the transition from childhood to adulthood during this period, describing the maturation processes of young people from the middle and lower classes who spent their youth as apprentices, domestic servants, or agricultural servants and labourers. Previous historians of the sixteenth and seventeenth centuries have assumed either that childhood was brief and there was no adolescence, or that childhood was prolonged and adolescence was maintained well into the mid-twenties. Ben-Amos argues instead that while the maturation process was prolonged in some cases, it was short and intense in others, and that variations were due to complex mental, social and economic causes. Paying close attention to differences introduced by gender and social and geographical contexts, Ben-Amos focuses on numerous aspects of youths' lives as they related to maturation. These include the separation of adolescents from their parents, their working lives, the acquisition of new skills, social relationships, religious attitudes, sexual mores and norms, and leisure activities. Drawing on urban and court records, as well as on contemporary autobiographies, Ben-Amos vividly recreates the experience of growing up in early modern England.
9780300055979 : Search Results

Portions of this page may be (c) 2006 Muze Inc. Some database content may also be provided by Baker & Taylor Inc. Copyright 1995-2006 Muze Inc. For personal non-commercial use only. All rights reserved. Content for books is owned by Baker & Taylor, Inc. or its licensors and is subject to copyright and all other protections provided by applicable law.

Portions of this page may be Copyright VNU Entertainment Media (UK) Ltd., 2006, Georg Lingenbrink GmbH & Co., Tite Live, S.A or Informazioni Editoriali S.p.A. All rights reserved.