APPROVED SOUVENIR PROGRAMME WEDDING OF HER ROYAL HIGHNESS THE PRINCESS MARGARET and Mr ANTONY ARMSTRONG JONES
Published by
London: King Georges Jubilee Trust, 1960, 1960
Used
/
Quantity Available:
0
Available From More Booksellers
View all copies of this book
About the Book
Bibliographic Details
Title: APPROVED SOUVENIR PROGRAMME WEDDING OF HER ...
Publisher: London: King Georges Jubilee Trust, 1960
Publication Date: 1960
Edition: First Edition
We're sorry; this book is no longer available. AbeBooks has millions of books. Please enter search terms below to find similar copies.
Description:
First Edition. 19.5x25cm. Illustrated soft cover shows a picture of the Royal Coat of arms in Red blue and gold. This is the official programme for the wedding in Westminster abbey 6th May 1960. Contains 32 pages. Black and white plates include full page head and shoulders of the Queen, The Queen and his Royal Highness Prince Phillip full length, Seated photo of Queen Mother, Beautiful Head shoulders Princess Margaret, Head and shoulders Mr Antony Armstrong Jones. Text abot The Wedding and about the Bride, The map of the route double page. THe Bridegroom. Five pages about the ceromony The marriage Service and a one page section about The Royal Margarets. Condition Slight age yellowing rear but generally very goo + Inside like new. Cheaper postage on this item. If ordering through abe. will reduce postage on receipt of order. Operate surface mail option and book will be sent air mail. Bookseller Inventory #
AbeBooks offers millions of new, used, rare and out-of-print books, as well as cheap textbooks from thousands of booksellers around the world. Shopping on AbeBooks is easy, safe and 100% secure - search for your book, purchase a copy via our secure checkout and the bookseller ships it straight to you.
Search thousands of booksellers selling 140 million books
New & Used Books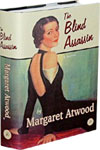 New and used copies of new releases, best sellers and award winners. Save money with our huge selection.AbeBooks Home
Rare & Out of Print Books
From scarce first editions to sought-after signatures, find an array of rare, valuable and highly collectible books.Rare Books
Textbooks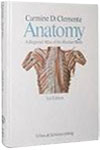 Catch a break with big discounts and fantastic deals on new and used textbooks.Textbooks
More Books to Discover